Happy Holidays, DIYers!
Last week, the Mount Pleasant Business Improvement Area invited me (and a bunch of way more awesome people) to be a judge at their annual Wreath Decorating Contest. We spent a gorgeous, sunny afternoon strolling one of my favourite 'hoods, checking out some of Vancouver's best shops and eateries. As you might expect of a neighbourhood as diverse and eclectic as Mount Pleasant, the wreaths we saw ranged from simple and elegant arrangements to veritable explosions of holiday spirit. Here are some of my own personal favourites, as well as a few other bits of holiday cheer that I fell in love with.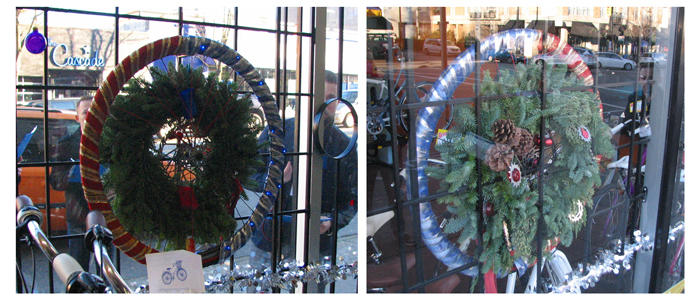 Denman Bike Shop cleverly mounted their wreath on a ribbon-wrapped bike wheel.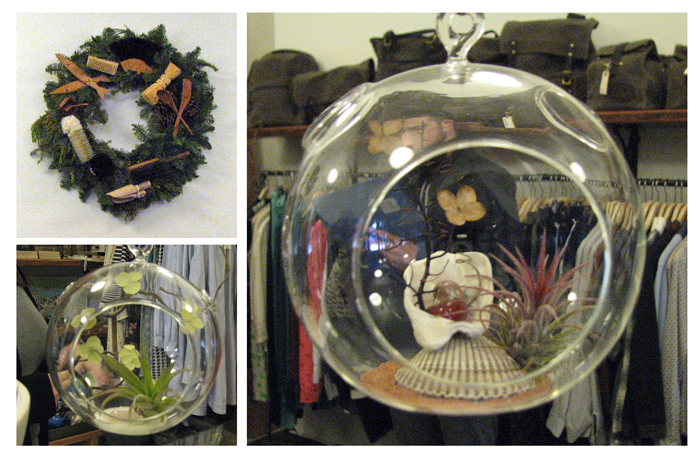 Much & Little is a charming little shop crammed full of gorgeous items, and I had high expectations for their wreath. In the end, I was so distracted by their lovely little terrariums that I hardly glanced at it!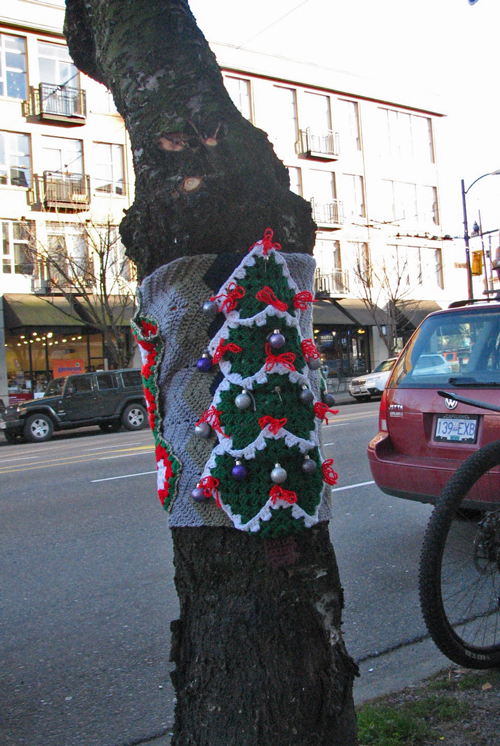 Bird On A WIre Creations has a regular Friday Night Knitting Club, so this little bit of yarn-bombing right outside their door comes as no surprise!
.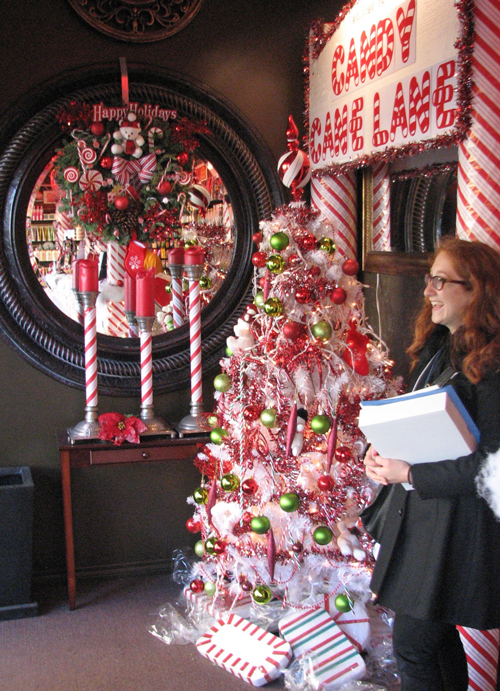 Banana Tans had such an abundance of holiday spirit going on in their foyer, I almost missed seeing the wreath completely! Kara Mintzberg of the Mount Pleasant BIA was clearly enjoying playing tour guide.
.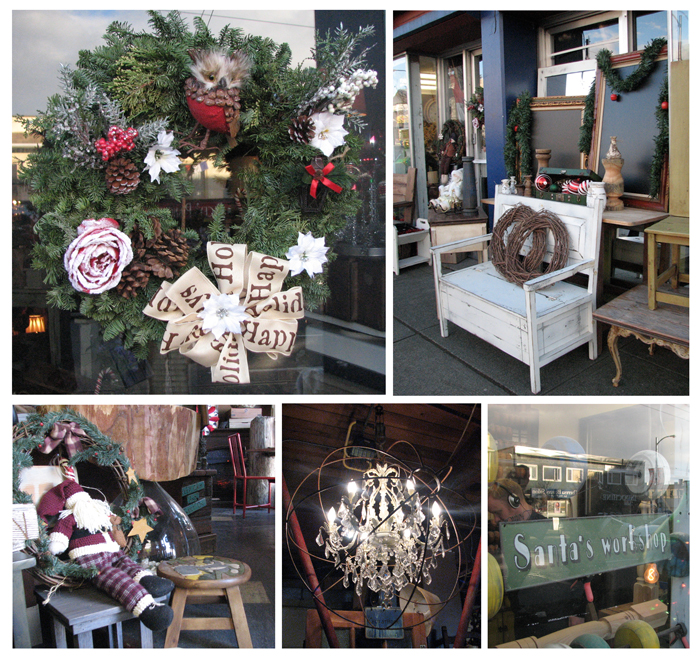 Every time I step into Shilo Living, I feel a little bit like I've fallen into somebody's Pinterest board. But totally in a good way.
,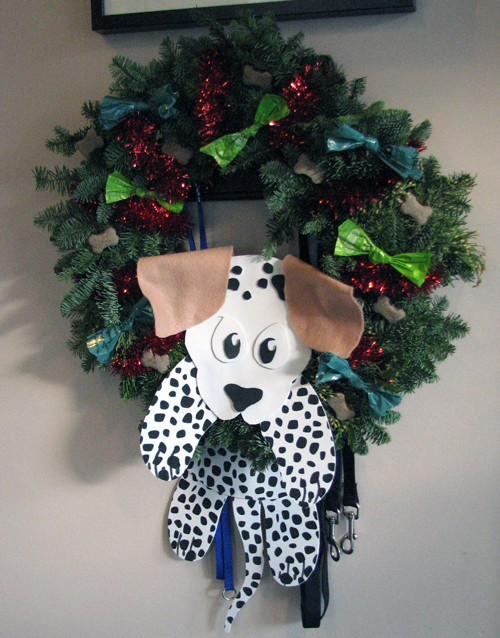 Vancouver Animal Wellness Hospital won my heart with their adorable dalmatian puppy! Also, I love the unexpected use of dog treats and poop bags as decorative items.
.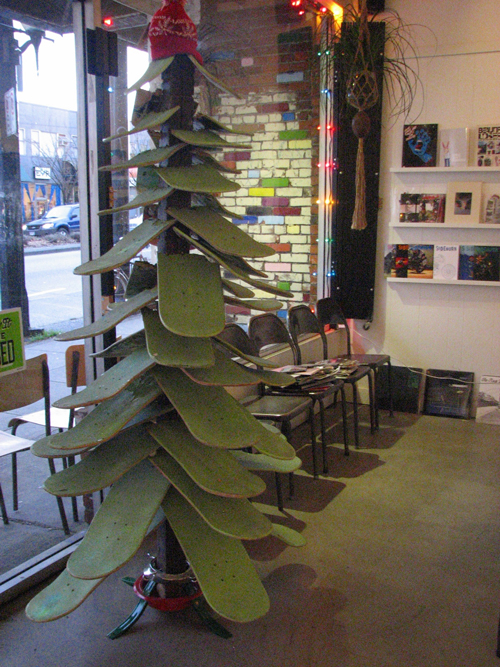 In the ultimate display of upcycling, Antisocial put a bunch of old broken skateboards to a whole new use.
.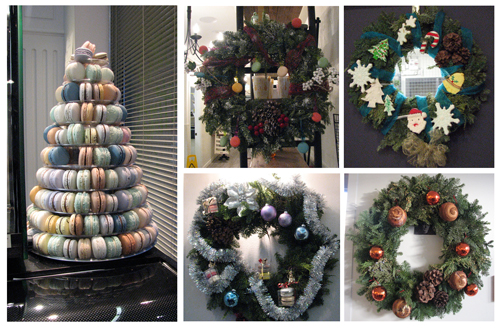 A big theme this year was decorating with food. 'Tis the season, after all! The macaron tree at French Made Baking seems to have proven irresistible to somebody! Thyme To Indulge, The Last Crumb, Bonchaz Bakery, and French Made Bakery (clockwise from top left) all used their own delicious bits and bites to decorate their wreaths.
.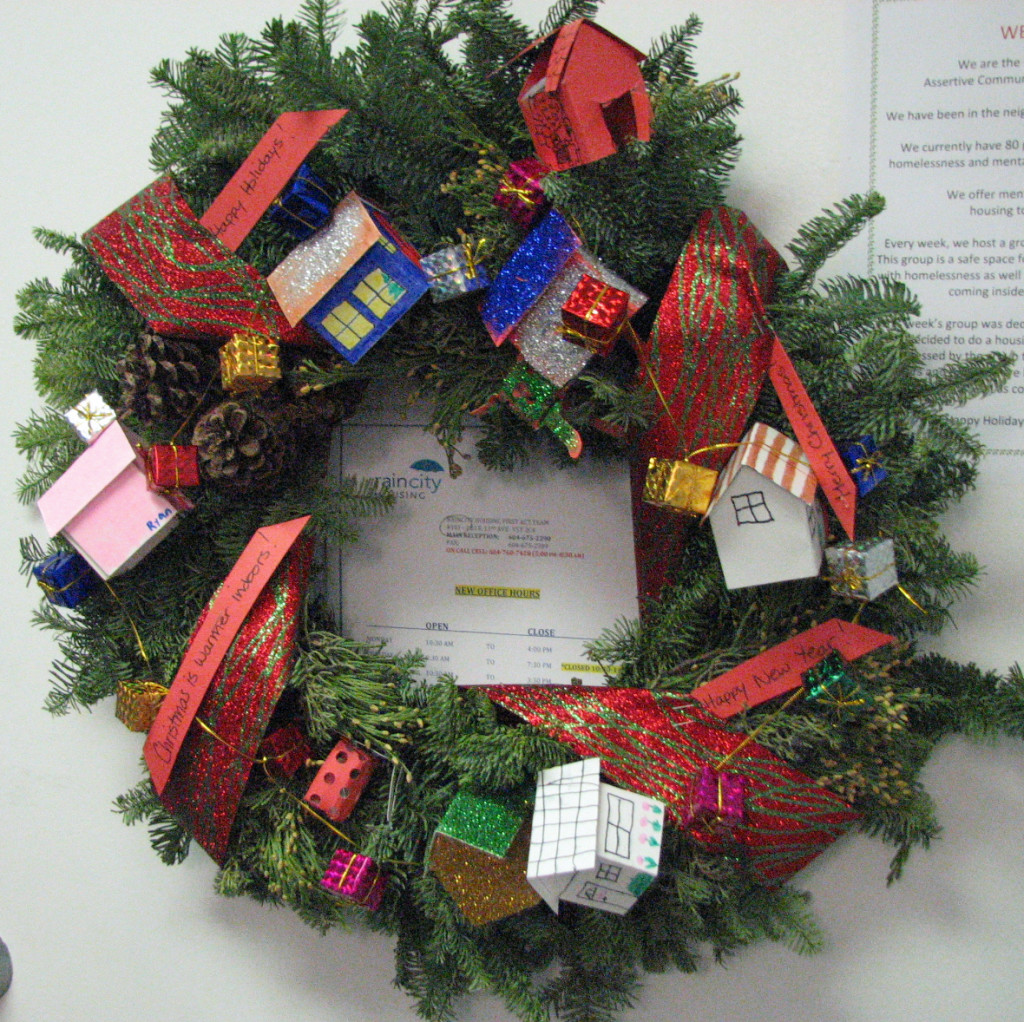 The Raincity ACT Team's charming little paper houses are there to remind us that nobody should be without a roof over their head, especially at this time of year.
.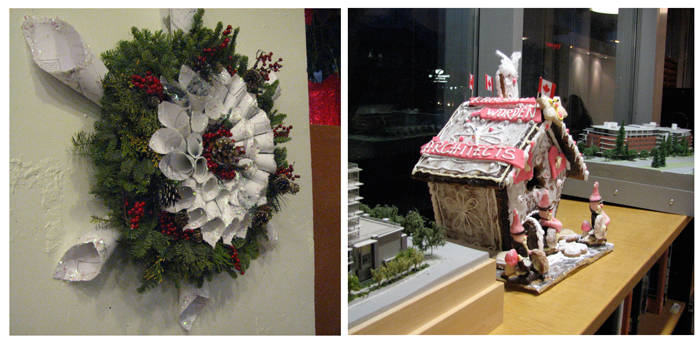 Ramsay Worden Architects not only constructed a gorgeous wreath out of old architectural drawings, they also snuck this cheeky little gingerbread masterpiece in among their models. Adorable? Yes.
.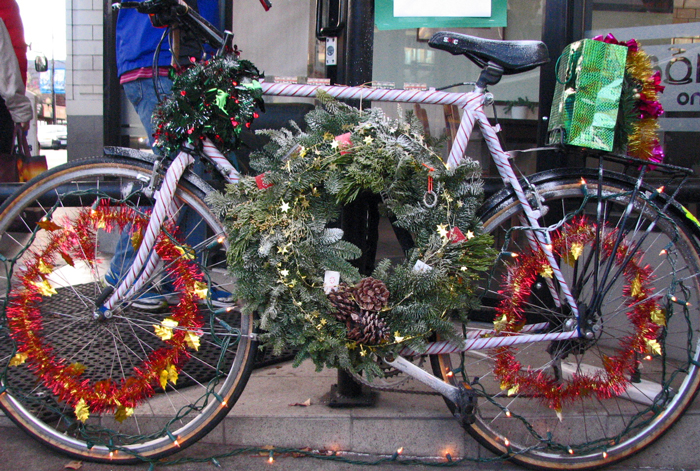 The Better Environmentally Sound Transportation team built this amazing wreath out of a bicycle!
.
We all loved it so much that we awarded them the prize for Best Overall Wreath. They've set the bar high for next year's contest!
To find out more about what's going on in Mount Pleasant, follow the Mount Pleasant BIA on twitter, like them on facebook, or check out their website.