Our Venues
In a city seething with creativity, it's not hard to find fabulous hosts for our classes! We hope we can introduce you to some new places, and maybe some new friends.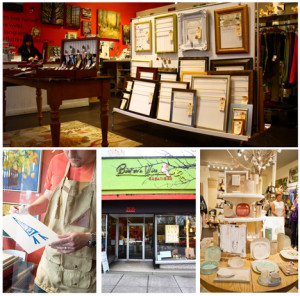 Bird On A Wire Creations
2535 Main Street, Vancouver
A contemporary gift and clothing boutique nestled in the heart of Mount Pleasant, specializing in handmade and independent design from around our beautiful province. Their mission is to illustrate the integral importance of arts and handcrafted work in our daily lives by creating an inviting environment for all. They host a live demonstration in their "Artist's Window" every Saturday, and offer a "Friday Night Knitting Club" and -in addition to the workshops they are kind enough to host for us- weekly workshops for all age groups.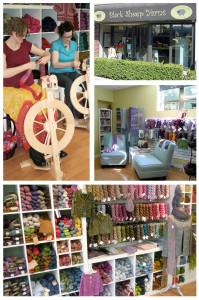 Black Sheep Yarns
88 Grant Street, Port Moody
A comfortable, creative environment for knitting, shopping, learning, and sharing! Whether you are a beginner or an avid knitter, pop in and find the tools for self-expression: luxurious yarns, patterns and a comfortable place to browse and knit. Experienced staff will help you with your next project, and they offer a selection of classes to suit all levels of knitting in addition to the DIY or Die!!! classes they host.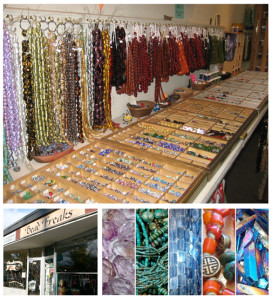 Bead Freaks
4412 Main Street, Vancouver
Bead Freaks offers an interesting trove of fabulous beads from around the world, including an extensive collection of vintage, antique and one of a kind pieces. They have gems and jewels, carvings, glass & brass, pearls & amulets… and much, much more! They also carry a large selection of unique curios and handmade home decor that you will not find anywhere else.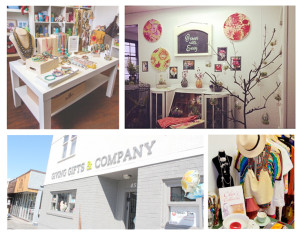 Giving Gifts & Company
4570 Main Street
Giving Gifts is all about giving – giving to friends and family, giving to yourself and giving to others around the world. Their gifts are fair trade and eco-friendly, so you are truly giving in so many ways. All of their products are unique and fun, so the special people you give them to will truly love them. As consumers we make choices with all our purchases, so buy the change you want to see in the world!